The Silent Ghost A Ghost of Granny Apples Mystery Novella by Sue Ann Jaffarian

is another fun read in the Granny Apples Series. I love Granny Apples and this Novella is no exception.
This time Kelly Whitecastle, Emma's daughter, with the help of the ghost of her ancestor Granny has to help a girl, Tanisha, who is being bothered by a ghost. Kelly is off to college and since finding out that Kelly can see and hear ghosts her and Granny Apples spend time together. Granny and Kelly meet up with a Tanisha who is a reporter and at first Kelly thinks she is just trying to snoop into her family. When she asks Kelly for help Granny checks out her story and talks Kelly into helping. Will Kelly and Granny be able to help Tanisha before the ghost in Tanisha's apartment makes Tanisha anymore depressed or emotional?
I like that Kelly can also see and hear ghosts like her mother, even though she is fairly new to this, and it is fun to see how she interacts with Granny and the ghosts. This is a great and different dynamic than Emma and Granny and I like this story as much as the Granny Apples Books. Sue Ann Jaffarian draws you into the story and you feel the emotion and pain that Tanisha and the ghost in her apartment feel. Kelly is strong like her mother Emma in this story and I like that she is. This is a hit and a great addition to the Granny Apples Mysteries.
I would give this 5 stars and though I know it is a Novella between books, I still wanted more when I reached the end. It is a must read if you like ghosts, paranormal and suspense as well as a good mystery. I recommend you read this novella and all of the Granny Apples Mysteries.
Next up in my reading schedule for the summer is
1. Dummy of a Ghost by Sue Ann Jaffarian
2. Muffin but Murder A Merry Muffin Mystery by Victoria Hamilton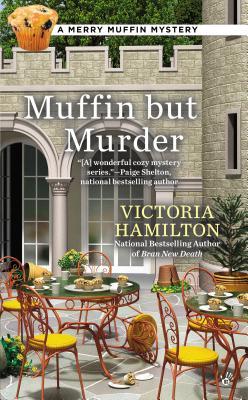 3. To Fudge or Not To Fudge A Candy-Coated Mystery by Nancy Coco
4. Dirty Little Murder The Plain Jane Mysteries by Traci Tyne Hilton
I just finished
The Proof by Cheryl Colwell
and will be reviewing it next time on this and my other book blog @ debsbooksgalore.blogspot.com so till next time
GRAB A CUP OF COFFEE OR TEA, SOME CHOCOLATE, A GOOD BOOK AND KEEP ON READING!